Don't Be Afraid! It's #LGBTWellness News!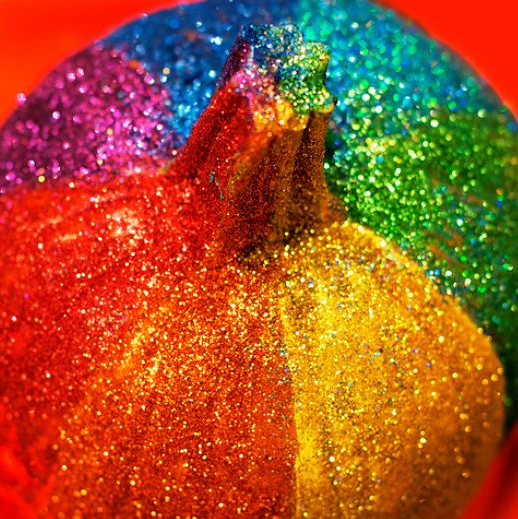 LGBT HealthLink, 10/31/2018
Queer College Students Seek Mental Health Care
A large study of college students found that gay, lesbian, and bisexual students were more likely than their heteroseuxal peers to receive counseling or other mental health services. However, bisexual men and LBQ women were less likely to go to a parent or family member for help than were their heterosexual peers, highlighting the importance of quality services on campus.
HPV Vaccine Expanded
The New York Times reported that the HPV vaccine has been approved for all adults aged 27 to 45 by the Food and Drug Administration. The cancer-preventing vaccine was previously only available to those under 27. Research has found that lesbian women are less likely to get vaccinated than their heterosexual or bisexual peers, and that queer men are at higher risk for HPV-related cancers. Now they can through age 45.
Supporting LGBTQ Youth in Custody
Fenway Institute published a new guide on best practices for LGBT youth in juvenile justice systems. They note that over 45,000 youth are held in facilities nationwide, and that the Prison Rape Elimination Act (PREA) of 2003 requires them to take action to protect youth, including those who are LGBTQ. They also cover issues relating to nondiscrimination, privacy, and more.
Understanding Suicide Risk
A large study examined suicide-related risks among transgender and gender-nonconforming people aged 14-30, and found that gender-related victimization and depressive symptoms were both predictors of things like past-year suicidal ideation and attempts. The authors recommend that efforts be "aimed at building support and positive self-concept, decreasing victimization, and treating depression."
How AIDS Activists Made History
NBC News marked LGBT History Month with a fascinating report on the early years of the HIV crisis, and the inspiring actors who pushed a reluctant government to provide help. The first government report of AIDS came in 1981, when five men were reported sick; since then, an estimated 700,000 Americans have died from the disease.
Insurance Not Enough for Equal Care
A California study found that while LGB adults there were at least as likely as heterosexual adults to have health insurance, they were more likely to experience delays in getting care. Bisexual adults in particular were also more likely to need care from the emergency room. Did you know our Healthcare Bill of Rights can help make sure you get the care you deserve with your insurance?
Pro-discrimination Laws May Hurt Health
A new study found that the Indiana law that legalized some discrimination against lesbian, gay, and bisexual individuals may have led to more unhealthy days per month for queer folks in the state. The lead author said that Indiana was the only state that saw LGB people face such declining health in the year following the law's passage, and that it therefore might be to blame.
Exploring PrEP and Trans Communities
A study reviewed the available scientific information on PrEP (the HIV prevention treatment) among transgender people. Transgender women of color in particular are known to have higher risk of HIV, but data is limited on the efficacy of PrEP among this community. The article explores known barriers, including poor access to healthcare generally and complications with hormone therapy.
Meta-analysis Confirms Suicide Attempt Risk
Researchers found that, in an analysis of 35 studies, lesbian and gay youth had 3.71 times the odds of suicide attempts compared to heterosexual youth, while bisexual youth had an even higher risk that was 4.87 times that of heterosexual youth. There was also limited data that transgender youth faced a highly elevated risk compared to their cisgender peers.
Protecting and Including LGBT Students
Movement Advancement Project published a fact sheet on the importance of inclusion and protections for LGBT college students, including under Title IX, which is a federal law that was extended to transgender students in 2016. Troublingly, 79 colleges and universities have received waivers from Title IX protections that allow them to discriminate against LGBT students.
Latinx AIDS Awareness Day
The CDC marked National Latinx AIDS Awareness Day on October 15th, sharing social media tools to spread the word about HIV prevention and treatment with Latinx audiences, as well as on fighting stigma. They also included fact sheets with facts including that 59% of Latinx persons living with HIV had received care and 50% had achieved viral suppression.
Jobs, Insurance, and Trans Health
CNN reported on the status of insurance coverage for transgender individuals, and noted that many companies are beginning to change policies that excluded any gender-identity related care as being "elective" and thus not covered. That can mean transgender employees have to pay out-of-pocket for costly care that otherwise would be paid for by their employer-based plan.