Combining HIV Prevention with Gender-affirming Care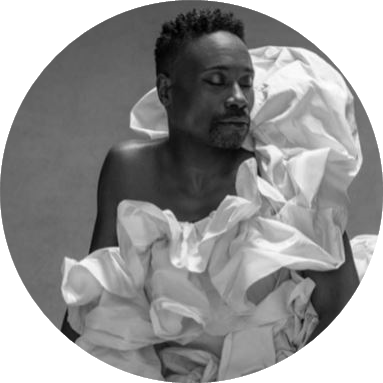 LGBT HealthLink, 6/1/2021
Combining HIV Prevention with Gender-affirming Care
A new study will examine the impact of offering HIV prevention services combined with gender affirming care for transgender women. They note that about 14% of these women are living with HIV, making prevention an important issue; at the same time, accessing gender affirming care is often challenging. By combining services, they hope to make both more accessible.
Billy Porter Tackles Stigma with Story
CBS News reported that Billy Porter, who has broken racial and sexual orientation barriers in the entertainment industry, disclosed that he is living with HIV. Porter said he hopes his story will help end stigma and educate folks on the HIV epidemic, the height of which he lived through ad a young gay man.
Queer Women Missing Provider Conversations
A study found that lesbian women were less likely than heterosexual women who had not had same-sex partners to have discussed their sexual and reproductive health with their providers. The study also found that patient-provider communications were associated with higher likelihood of using contraception and having an STI diagnosed, underscoring the importance of improving such communication among queer women.
Vaccines and Trans Individuals
Discover reported on challenges accessing (and trusting) COVID-19 vaccines for transgender people. Some feel that not enough is known about how the vaccines interact with hormone therapy, and studies and data on COVID-19 have rarely included gender identity questions – meaning transgender people are invisible in the data that exists. They also point to the broad healthcare barriers and negative experiences that trans folks have in general.
Pregnancy and Inclusivity
USA Today reported on efforts to make language and policies around pregnancy more inclusive of transgender and nonbinary folks who may become pregnant but who don't identify as women or "mothers." Proposed legislation aiming to improve reproductive healthcare has begun to take on language such as "pregnant people" and advocates say it is more scientifically accurate and helps to include more parents and children.
New Policy on Citizenship
Gay City News reported that the State Department has updated policies to make it easier for children with one American parent and one parent from another country to have U.S. citizenship, even if the U.S. parent is not biologically related. The old policy meant that many binational same-sex couples could not have citizenship recognized for their children.