Catch Up on The Most Recent #LGBTWellness News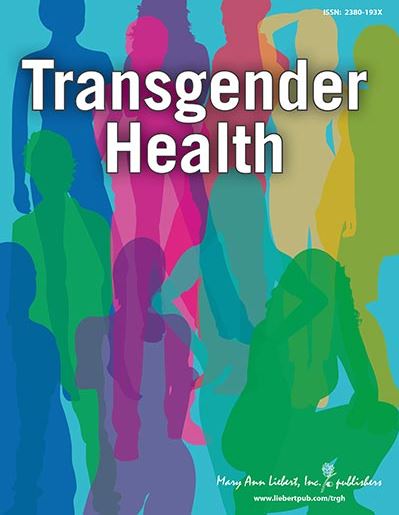 LGBT HealthLink, 10/17/2019
Trans Women of Color Describe PrEP-related Stigma
A new qualitative study found that Black and Latinx transgender women using PrEP encountered stigma in their community for using it, including facing the belief that those who used PrEP engaged in high-risk behaviors or were HIV-positive. Researchers say that more could be done to help transgender women of color navigate the process of disclosing their PrEP usage to be able to do so safely and to build social support.
Latinx LGBT Patients Lack Inclusive Care
Research presented at a cancer conference revealed that most LGBT Latinx individuals (73%) are reluctant to share their LGBT identity with healthcare providers, and the vast majority (91%) have never received tailored information about their cancer risks . The results demonstrate the need for welcoming healthcare options and increased provider training about LGBT populations.
Dance Troupe Shakes Up Perceptions
AFP reported on the first gay "Apsara" dance group of Cambodia, which is seeking to change perceptions of the LGBT community at home and around the world. The group has adopted a style of dance traditionally performed by women in an attempt to show LGBT people in a healthier, positive light that is defined by the community rather than the stereotypes shown in mainstream culture.
Fathers May Be Protective Factor
A study found that LGB individuals who had experienced discrimination but who were close with their fathers reported lower C-reactive protein (CRP) levels than those who were not close with their fathers. Lower CRP levels can mean less cardiovascular risk, making closeness to one's father a potentially protective factor. Interestingly, the same was not true for closeness with one's mother, although those relationships are likely to provide other benefits.
Fertility Coverage Not Always Inclusive
A study examined how legislation is impacting fertility preservation for transgender individuals. Several states have recently changed their insurance mandates to expand fertility preservation, but it is often unclear if changes will be transgender-inclusive. The authors note that transgender people are already less likely to have access to care, and should be explicitly considered and included.
Exploring Resilience Among Gender-diverse People
Researchers utilized photos to prompt discussion among gender-diverse individuals around the idea of resilience. They found two major themes: flexibility (including around coping choices and techniques like meditation) and awareness (including around trauma and health outcomes). The research could inform how public health interventions utilize resilience to reduce health disparities.
Sexual Minorities at Center of Opioid Epidemic
A new study found that between 2015 and 2017, 1.1 million LGB adults had used illicit opioids within the past twelve months. Disparities existed for LGB folks compared to others with respect to women aged 50-and older and men 18-25 and 50-and over. The results demonstrate the need to use LGB-specific strategies in the ongoing response to the opioid epidemic.
Health Challenges Change Outside Cities
U.S. News reported on the story of an LGBT-focused doctor who recently made the move from New York City to rural Massachusetts, and the challenges LGBT people face in accessing competent care there. Many have to drive hours to find doctors who are knowledgeable on LGBT issues. The doctor says providing a nonjudgmental atmosphere to talk about things like HIV care and prevention, including PrEP, is key for rural communities.
Spotlight on Rural LGBT People of Color
Speaking of rural communities, Movement Advancement Project published a new report on LGBT people of color in rural areas. The community faces unique challenges, like less social support and fewer options to access when they have experienced discrimination. However, there are also unique strengths to these communities that could be key to finding solutions.
Trends in Medicare Suggest New Options, Needs
Researchers found that between 2009 and 2014, there was a trend among Medicare patients from treatment with inpatient and outpatient care to treatment with psychotropic medication, and this trend was more pronounced for gender minority patients than for others. The authors say this suggests a need for providers to better understand how such medications interact with gender-affirming care.
Climate Change and HIV
UNAIDS published an article on how climate change impacts people living with HIV worldwide. As severe weather incidents increase, people can be left without access to medication, medical care, and basic necessities like shelter. This can make staying adherent to medications impossible.
Prejudice and Assumptions in Health Access
A U.K. study explored the experiences of sexual minority women in accessing healthcare, and found that they frequently experienced ignorance, prejudice, and assumptions of heterosexuality – for example, accepting that a same-sex partner was not a "friend." The similarity to U.S. experiences highlights the potency of bias regardless of differences in health systems.