COVID-19 and LGBT Health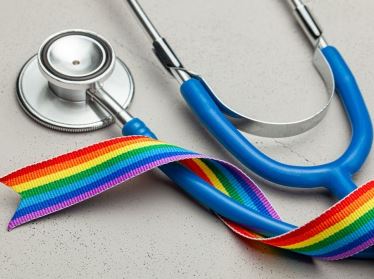 LGBT HealthLink, 3/19/2020
Subscribe to our weekly podcast here: https://apple.co/2lzs5Ti or where ever you podcast.
How COVID-19 Affects Our Communities
The Milwaukee LGBT Community Center published a guide on why LGBT people are particularly at risk for COVID-19 (or Corona virus) infection, including preexisting health disparities, HIV rates, and tobacco rates, the latter of which can complicate respiratory illnesses like COVID-19. They describe how LGBT folks can protect themselves and get LGBT-competent care if needed. Find a local LGBT community center to get the support you need here.
Bi Health Awareness Month in Full Bloom
Bisexual Resource Center launched the seventh-annual Bisexual+ Health Awareness Month, which uses March to help educate the public on the oft-overlooked health needs of bisexual+ individuals. Resources include a social media toolkit with lots of helpful talking points and a collection of media coverage of the event, including stats and reports from Movement Advancement Project.
Patient Cured of HIV Revealed
The New York Times reported on the self-identification of only the second person known to be cured of HIV, previously known only as the "London Patient." Adam Castillejo was cured of HIV last March, when a bone marrow transplant happened to contain a mutation that transformed his immune system and wiped out the virus. He decided to publicly share his story as his doctors grow in confidence that he is cured for good.
Advancing Research on LGBT Health
A new study tackled the issue of limited data on LGBT health by testing a two-step approach to create a large probability sample of LGBT adults. They then completed an online survey in a process that could be replicated to study many aspects of health. With no census data on LGBT populations, the team used Gallup polling on who among U.S. adults identify as sexual minorities to build a representative sample.
Importance of Doctors Coming Out
The American Academy of Family Physicians published an op-ed on the importance of LGBT physicians self-identifying – starting with those who lead and teach at medical schools and training hospitals, to help change the culture from the top. The author also explored the importance of banning employment-based discrimination to make it safe for LGBT health professionals to come out at work.
Conducting an Inclusive Sexual History
JAMA Internal Medicine published a letter to the editor on how providers can conduct a sexual history of a patient in a way that is sex-positive and gender-neutral – for example, forgoing binary language like asking patients if they have sex with "men, women, or both." The author says that starting with open ended questions and going into specifics as needed can be a more open and inclusive process.
HIV's Impact on Women and Girls
The CDC observed March 10th as National Women and Girls HIV/AIDS Awareness Day. They note that any woman, regardless of sexual orientation (or sex assigned at birth), can contract HIV, and noted that Black women are disparately impacted. They also say that prevention strategies such as HIV testing and PrEP should be more thoroughly implemented into spaces where women receive healthcare.