Big PrEP Gaps for Latinx Individuals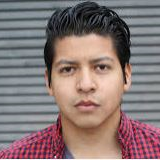 LGBT HealthLink, 11/5/2021
LISTEN to our Weekly Wellness Roundup podcast! Subscribe here: https://bit.ly/LGBTWellnessPodcast or where ever you podcast.
Big PrEP Gaps for Latinx Individuals
Contagion Live shared research finding low awareness of and referrals for PrEP among Latinx individuals at risk for HIV, principal among whom are sexual minority men and transgender individuals. Only 22% of Latinx individuals who tested for HIV and were eligible for PrEP were actually referred to services, and only 27% of those tested were aware of PrEP, revealing a large gap that could be addressed through both patient and provider education.
Action for Intersex Awareness Day
InterACT marked October 26 as Intersex Awareness Day by publishing 26 ways in which allies can support the intersex community. Among their tips: upgrading one's vocabulary, for example, avoiding referring to some body parts as "male" and others as "female;" learning about the dangers of intersex-related surgeries that are carried out on young people without their consent; and asking one's employer (or somewhere else where they visit often) about ensuring gender-neutral bathroom options and signage.
Elsewhere on the calendar, advocates celebrated International Pronouns Day as an opportunity to share with others the importance of understanding and respecting people's pronouns, including those beyond the more common "he" and "she." They explain how taking steps such as introducing yourself with your own pronouns can help educate others and make transgender and nonbinary people feel safe sharing their pronouns, as well. They also shared resources and ways to organize events to celebrate respecting others' pronouns in workplaces, educational settings, etc.
Working with Families of Trans Youth
Fenway Institute published a guide for pediatric and mental health providers and administrators on engaging with the families of transgender and other gender minority youth. These include ways of making clinical encounters more inclusive, such as having visible signs of support for transgender individuals around the office and introducing oneself with pronouns to create an affirming space. They also discuss how to work with parents who may not completely understand or support their child's gender identity, including managing family conflict, validating feelings even if it may not be in line with one's own thinking, and speaking one-on-one with the patient themself to create a safe space independent of the parent.
Victimization Among LGBT Youth
LGBT Health published a study exploring victimization among LGBT youth. They found that different experiences of victimization co-occured more with with youth who identify as transgender or otherwise a gender minority, sexual minority youth who disclosed their identity to their family, and those who face identity-related stress or familial rejection. The authors stressed the need for interventions to both prevent and address victimization (such as bullying and sexual harassment), which have many negative health associations.
Check-ups Could ID Potential Needs
Nursing Times published research exploring the idea of using primary care and annual check-ups to keep an eye on the health needs of transgender individuals, such as is done for other groups who are more likely to develop health needs (and who may have trouble accessing services when they do). The authors propose holding more conversations with transgender individuals to explore this idea and how it might be implemented to better meet their needs.