Be Proud and Be Counted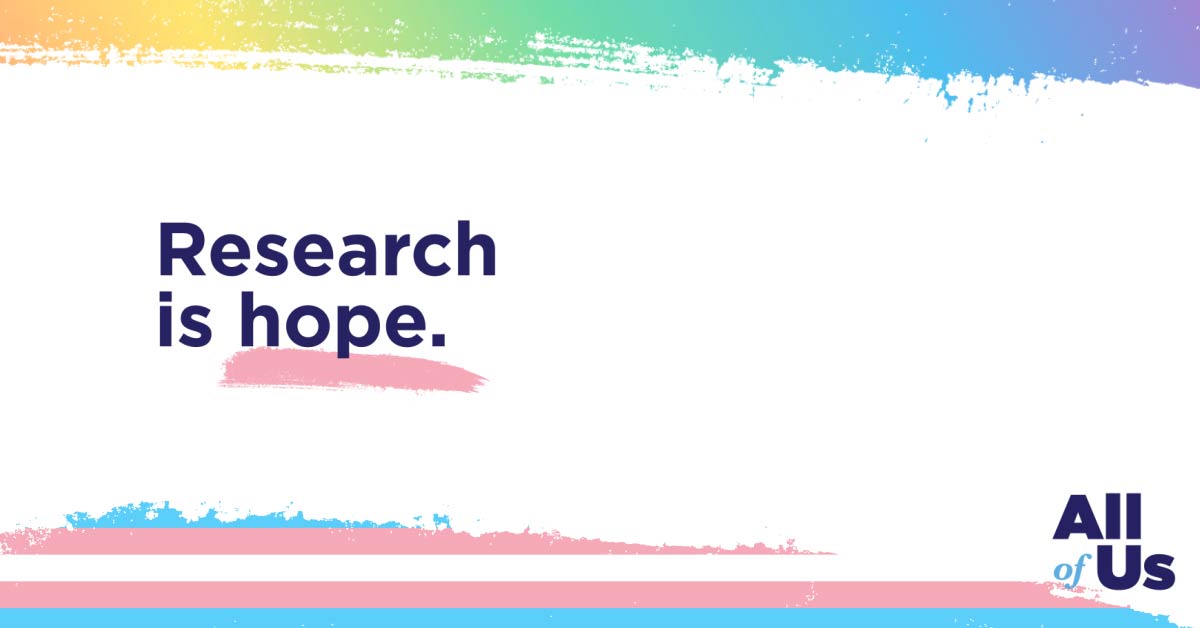 LGBT HealthLink, 6/8/2021
Be Proud and Be Counted
CenterLink marked the start of Pride Month by reaffirming our commitment to supporting LGBTQ centers as they address social, cultural, and health needs in their communities. That commitment is why we are passionate about the All of Us Research Program, which wants health data to reflect the diversity of America by enrolling one million people. Show your pride and make sure the LGBTQ community is included in health research! Learn more and #JoinAllofUs at JoinAllofUs.org/together.
Politics, Pandemic Hurting Mental Health
The Trevor Project published its annual study of LGBT youth mental health, which found that 94% of youth said that the recent political climate has negatively impacted their mental health, and 70% said that their mental health has been poor most or all of the time during the COVID-19 pandemic. Black LGBT youth reported the highest levels of racial discrimination in the past year, with two-thirds having experienced such discrimination.
Internet Holds Opportunity and Risks
Relatedly, Psychiatric Times published a special report on the challenges and opportunities that the internet poses for LGBT youths' mental health. While there are a growing number of online mental health resources for LGBT youth, online bullying is also a major problem, and the internet is also a source of false information and referrals for so-called "conversion" efforts that have been condemned by major health organizations. The report includes online resources and communication tips for professionals.
HIV Infections Drop among Young MSM
The CDC published new data on HIV rates, which showed an 8% decline in new HIV infections between 2015 and 2019. Queer men aged 13-24 saw a major 33% drop in new infections, and while such a drop was seen among all racial and ethnic groups, Black and Latinx sexual minority men still faced major disparities. The southern US accounted for half of new infections in 2019.
Cancer Efforts Leave Some Behind
Forbes reported on how breast cancer awareness efforts have fallen short on reaching transgender and nonbinary people, many of whom are at fairly high risk depending on what type of gender-affirming care they have received. Awareness campaigns typically use the traditionally feminine color of pink and a fairly narrow image of who is at risk and should get screened, leaving many trans people to feel left out, stigmatized, or just unaware of whether or not they should ask a provider about their risk.
Health Centers to Study COVID Experiences
The LA Center announced that it and four other LGBT-focused health centers will conduct a major study on the healthcare experiences of LGBT individuals during the COVID-19 pandemic. The centers will pool their data, which is inclusive of sexual orientation and gender identity (SOGI) measures – something that was lacking from virtually all federal and state surveillance systems related to COVID-19 testing, treatment, and vaccination.