Anti-LGBT Bias & Racism Are Bad for Health – #LGBTWellness Roundup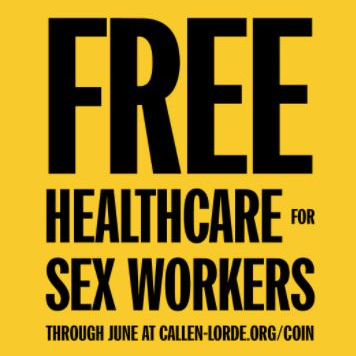 LGBT HealthLink, 4/20/2021
Anti-LGBT Bias & Racism Are Bad for Health
A new study found that in states with higher indicators of structural racism and anti-LGBT policies, Black sexual minority men were more likely to drink heavily, experience anxiety, and see themselves as a burden to others. Queer Black men were also less likely to get tested for HIV in states with more anti-LGBT policies. The results demonstrate how policies and structural biases can directly impact health, and also show the importance of intersectionality for LGBT people of color.
Celebrating International Asexuality Day
ABC 10 marked the first-ever International Asexuality Day, which tool place this month to bring awareness to asexuality and other related identifies such as demisexual. Advocates say that asexual individuals are disproportionately young, meaning that (like nonbinary and queer folks) the population of people who identify as asexual will likely grow over the coming years. Asexual folks have reported higher levels of discrimination and mental health issues compared to other LGBT+ individuals, according to several studies.
New Clinic Focuses on Sex Workers
Gay City News reported on a free health clinic launched by Callen-Lorde Community Health Center and transgender activist Cecilia Gentili, that will provide holistic care to sex workers in New York. The goal of the program, which is free and is currently funded through June, is to connect members of this broad population – who often encounter stigma and other barriers in accessing care, and who face disparities in many health conditions – to a variety of health services.
LGBT Care Options Grow
Nearby, Out in Jersey reported on the growing number of LGBT-focused health programs in the state, which have begun to fill the gaps that LGBT folks often find in encountering inclusive and competent care. Many of the programs are offshoots of larger health systems serving the general population. Common services include gender-affirming care, HIV and STI testing and treatment, and mental health services, all areas of care that can be especially difficult to navigate when providers do not have sufficient LGBT-related training.
Trans Youth Transitioning Care
A study explored how transgender youth moved from pediatric to adult care, and found that many barriers existed with respect to issues such as insurance problems and patients not feeling ready. Study participants identified ways to improve such transitions, including by having referrals from trusted sources and building patient independence over time. The authors also called for more collaboration between providers and families as such transitions of care occur.
Policy Could Boost Fertility Options
WBEZ reported on legislation in Illinois that would require insurers to cover fertility treatment for anyone who was eligible, rather than limiting such coverage to different-sex couples, as is currently the case. The bill could make a big difference in the lives of prospective LGBT parents, who often have little to no benefits through their insurance – thus leaving them to foot enormous costs in seeking to have children.