Advancing Intersectionality is a Great Resolution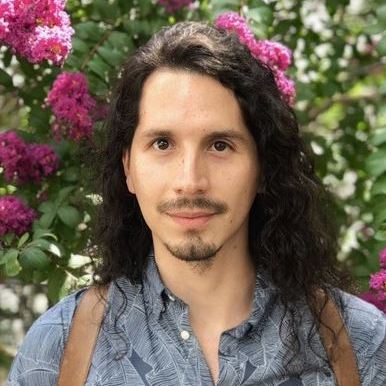 LGBT HealthLink, 1/8/2021
Now you can HEAR your Weekly Wellness Roundup, too! Subscribe to our weekly podcast here: https://bit.ly/LGBTWellnessPodcast or where ever you podcast.
New Year, New Focus on Intersectionality
The American Journal of Public Health published an op-ed on how to advance intersectionality research that is inclusive of people of color, LGBT folks, and other marginalized groups. We sat down with the article's author, Dr. Rodrigo Aguayo-Romero, to talk about why intersectionality matters for LGBT health. Listen to our exclusive interview on the LGBT Wellness Roundup Podcast.
LGBT Folks Face Financial, Health Challenges
Movement Advancement Project published a new report that found that 66% of LGBT households had experienced significant financial problems during the COVID-19 pandemic, compared to 44% of non-LGBT households. Additionally, 38% of LGBT households reported being unable to get medical care or delaying care, compared to half that number (19%) among non-LGBT households.
Study Could Change Blood Donation Rules
NBC News reported that the FDA has begun a new pilot study that could result in lifting the restrictions on donating blood that currently target queer men, which advocates say are discriminatory. The study will recruit 2,000 gay and bisexual men to see if there are better ways to screen for HIV risk besides simply disqualifying those who recently had a same-sex partner.
LGB Veterans at Risk
Healio reported on a new study finding that sexual minority veterans were at higher risk of suicide mortality than their heterosexual peers. The rate among sexual minority veterans was more than double that of veterans generally, and suicide was overall the fifth-leading cause of death among LGB vets. While many studies look at suicide risk, fewer have been able to assess mortality due to limited data.
Obesity and Disordered Eating Among Youth
Researchers examined obesity and disordered eating among youths aged 9-10 who identified as definitely or maybe LGBT, and found that they faced 1.64 times the risk of obesity compared to their peers, and 3.49 times the risk for various levels of binge eating disorders. While identities are still evolving at that age, the study is important because most related research looks at only adolescents and adults.
Gay Circuit Parties Slammed
C'mon, folx. The Bay Area Reporter and LA Blade reported on massive New Years Eve parties held in Mexico by gay U.S. organizers. While the organizers claimed that public health guidelines would be followed, videos revealed that few COVID-19 restrictions were followed. Many in the LGBT community and press condemned the events as selfish and risky.