Acceptance Saves Lives – #LGBTWellness Roundup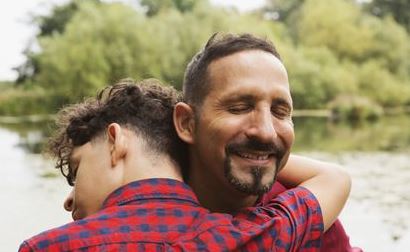 LGBT HealthLink, 12/17/2020
Now you can HEAR your Weekly Wellness Roundup, too! Subscribe to our weekly podcast here: https://bit.ly/LGBTWellnessPodcast or where ever you podcast.
Acceptance Saves Lives
A new study found that among LGBT youth aged 13-24, those who were highly accepted by at least one adult had almost 40% lower odds of having attempted suicide within the past year compared to their peers without such acceptance. Acceptance from parents was the most impactful, while acceptance from non-LGBT peers also made a big difference.
ACEs Impacting LGB Folks
Relatedly, researchers found that sexual minorities experience more adverse childhood experiences (ACEs) than their heterosexual peers, and that these individuals were at higher risk for cormorbid substance use and mental health disorders. Bisexual women were particularly affected, with 43.8% reporting four or more ACEs. The study is the first nationally representative study of its kind.
Data Promise Falls Short
Los Angeles Magazine reported that while California made headlines months ago for its new law to collect LGBT data in COVID-19 tracing, it still is not doing so. People continue to report that they are not being asked their sexual orientation or gender identity when being tested, meaning California (like the rest of the U.S.) does not know how the pandemic is impacting LGBT communities.
Eating Disorders Outside the Binary
A new study explored eating disorders and related issues among gender-expansive individuals, and found no statistical differences based on sex assigned at birth (unlike is the case for cisgender people). It found that gender-expansive folks had lower concerns around body shape and eating restraints than did transgender women, but higher rates than did cisgender men.
Same-sex Couple Denied Surogacy Benefits
LGBTQ Nation reported on a gay couple who were denied insurance coverage of surogacy costs because they are both men – even though the same treatment is covered for heteroseuxal couples as well as same-sex female couples. The reason for the denial, puzzlingly, was that they were in a "male-male relationship." The couple is weighing legal action against the insurer.
Fund Assists those Struggling through Pandemic
UNAIDS announced a new fund to help key populations of people living with HIV – including LGBT folks – who are struggling because of the COVID-19 pandemic. The fund is currently being piloted in five countries and will go to social entrepreneurs and small business people living with HIV.