2 For 1 Special – 2 #LGBTWellness Roundups/1 Post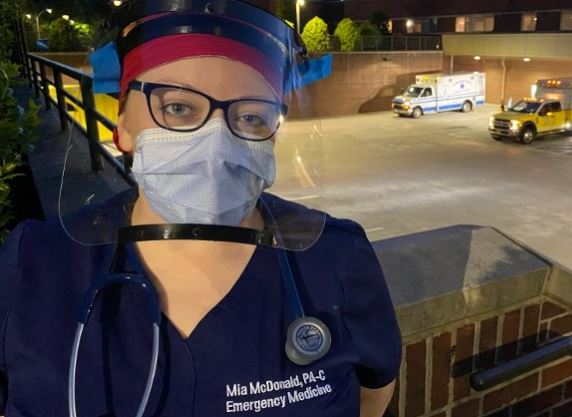 LGBT HealthLink, 6/30/2020
What LGBT Folks Think about Our Health
A national study found that LGBT people view HIV as being the community's most significant health issue, with about one in four making that selection. Very few people identified areas with significant documented disparities such as smoking, cancer, or hate crimes as being the community's top health priority. Meanwhile, 4.2% of LGBT folks believed the community did not have any health differences compared to non-LGBT people.
LGBT Rights in Flux
The New York Times reported on the Supreme Court's ruling that existing civil rights laws banning sex-based discrimination at work also bans discrimination based on LGBT identities. The news comes just days after the Department of Health and Human Services eliminated an extension of similar rights in healthcare, a decision that could eventually be undone by the Supreme Court's new interpretation.
HIV Experts Call Out Racism
A group of HIV organizations published an op-ed explaining how racism underlies the HIV epidemic in America, noting that nearly half of new HIV diagnoses are among Black individuals. They say that for the HIV epidemic to be successfully addressed, reforms are needed to address forms of systemic racism that are embedded in the justice system and that impede on the wellness of people of color.
Substance Use Disparities Persist
Poz Magazine reported on new research finding that sexual minorities aged 50-plus are more likely than their heterosexual peers to use various forms of drugs for non-medical reasons. LGB adults were more than twice as likely as their peers to use opioids or marijuana, and were more than three times as likely to use prescription tranquilizers, suggesting that LGB drug use disparities continue throughout the lifespan.
Being Out Matters for Healthcare Workers
The Advocate published an op-ed on why it's important for healthcare workers to feel safe coming out at work, especially during stressful times such as the present pandemic. The author says that it is critical workers be there to support one another, check in on them and their families, and share their hopes and concerns. That care of self and community is impossible when LGBT employees feel the need to shield a major part of themselves.
Guidelines for Studying Puberty Suppression
Children's National Hospital published best practices on how researchers can study the impact of puberty suppression on transgender youths' brain development. Puberty suppression – in which transgender youth can delay the impacts of puberty, which may be contrary to their gender identity – is a relatively new treatment that researchers say requires careful and coordinated study
Black Lives Matter in Our Communities
Movement Advancement Project published a report on why ending violence against Black individuals should be a top priority for LGBT advocates. They note that police brutality is an issue for both Black and LGBT communities, and that Black LGBT folks – especially Black transgender women – are particularly at risk of suffering this injustice. They also share a list of ways for LGBT people to get involved in this critical issue.
Trans Men Want More Inclusive Language
Researchers found that transgender men and trans-masculine nonbinary folks want providers to engage more on respectful language, with 77.7% saying they want providers to directly ask what language to use regarding their genitalia. A majority of 65% wanted providers to use medical terminology rather than informal language. Yet, only 26.9% reported that a provider had ever asked for their preferences, despite many more saying their provider was otherwise knowledgeable on trans-affirming care.
Pride Plans Continue Nationwide
Good Morning America published an extensive list of upcoming virtual Pride Month events happening all over the country, with in-person events mostly canceled due to the COVID-19 pandemic. While many sessions are simply celebrations, some cover specific topics like mental health, veteran's issues, and gender diversity. GMA says that it is key the community still have space "to celebrate its resilience, diversity and history," even if that means going online.
PrEP Expansion Delayed in UK
Forbes reported that a long-awaited change in which PrEP would finally be available in the UK's health system – which was scheduled for April – has been indefinitely delayed because of the COVID-19 pandemic. Advocates for PrEP access say that the stay home order actually presented the perfect opportunity to work on HIV prevention; however, others cite reduced health system capacity as a barrier to launching this new service.
Quick Reads on Mental Health
Healio compiled a list of quick hits on LGBT mental health in recognition of Pride Month. Among their picks: concerns about fertility impacting the future outlook of transgender adolescents; unique concerns facing LGBT older adults with Alzheimer's and their caregivers; and mental health issues remaining high among sexual minority youth despite growing significantly in numbers over the past decades.
CDC Promises More Data
ABC News reported that the CDC will start collecting race and ethnicity data on COVID-19 tests, which until now has not been done at the federal level, potentially masking disparities. The CDC also said that it is "dedicated to leading to America to healthier lives, regardless of race, ethnicity, gender, sex, geography, or sexual orientation," though no plans have yet been made to collect gender and sexual orientation data.